In September of 1984 our whole world was shook, and in the course of the last 34 years there have been so many bizarre occurrences that have happened involving our case that I am not surprised that on the home stretch, things would continue on such a peculiar path.
In January of this year (2018), the 9th Circuit Court of Appeals denied the defendants motion for a rehearing en banc, which would send this 34 year old case back to the United States Supreme Court for the 3rd time.
The defense had until April to file their appeal to the United States Supreme Court. In late March, they asked for an extension, which we knew they would, and that was granted by the Court.
When I read the defense's petition for extension, it made me wonder if they knew they were at the end of their rope and would do everything they could legally do to buy their client as much time on the calendar as they could? They cited the busy case load the defense attorneys had, basically stating they were to busy to be ready to file by the first date the court had set. I once used the "I'm to busy" line with someone, and they simply replied that I wasn't to busy, I was just unwilling to make it a priority what needed to be done. Pretty simple statement. It seems that our judicial system is made up more of a game of manipulating time and shoving as many requests for extensions, appeals, etc into the courts to bog down the process than actual due justice.
In June, the defense filed their petition for Writ of Certiorari.
Now, one would think once you are dealing with the United States Supreme Court, as counsel in a case of this magnitude, you would make sure your I's are dotted and your T's are crossed. So to discover that they filed their petition electronically on the day it was due but did not file the paper copy until the following business day came as a shock and surprise. To read the request to ask the court to forgive the oversight and blaming the counsel's assistant was just as pathetic as the original request to ask for the extension. Counsel was to busy to file in the first place and now blames the assistant for the oversight in filing deadline.
It is all so very bizarre.
The Supreme Court took the case into Conference on Monday, September 24, 2018 to decide if they would accept or deny it.
On Monday, October 1, 2018, the United States Supreme Court officially denied the motion to file the writ of certiorari.
In all honesty, we never felt that the court would accept the case, let alone hear it before the court but there was that possibility that still held us hostage.
What next?
The case is sent briefly back to the 9th Circuit Court which issues its mandate, a formality that closes out the case.
Closes out the case… it is so strange to think we can actually say those words now, 34 years later.
A Writ of Execution is the next step, however, there is a stay of execution right now in the state of Arizona due to the inability to get the drug the state needs to carry out executions. Until this issue is resolved by the Arizona Federal Court, no execution date can be requested.
So here we are, once again, dealing with attorneys appealing and shoving as much paperwork in the pipe that they can to prolong the issue of the drug. Knowing we can humanely euthanize a 1,200 pound horse, I am confident that we have the ability to humanely put down a child murdering man who doesn't deserve to die humanely.
What can we do about this now?
Be Vicki's Voice.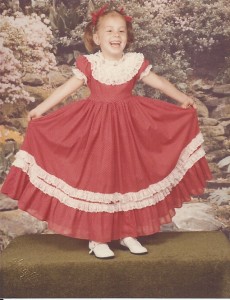 Although, the defense team can continue to appeal to the very last minute of execution, which we know they will cowardly continue to do, we can rally, we can be stronger and we will see this to the end.
As Vicki's Voice, we would ask that you take a minute to send an email or a letter to both the Governor of Arizona and Arizona's Attorney General.
As a family, we would encourage you to write from your heart, especially those who have walked this long and dusty road with us. It can also simply say:
Dear Governor Ducey or Attorney General Brnovich,
I am writing to you in regards to the issue of executions in our state. I realize that the question of the drug in which to carry out executions is tied up in our Federal Court System, and I would like to know what we can do to move this process along.
I was recently made aware of that Frank Jarvis Atwood's case was turned down by the United States Supreme Court, and in order to carry out his execution, we need to be able to get the issue of the drug for the executions to be carried out resolved.
I am a Voice for Vicki Lynne.
Respectfully,
Signed by you and mailed to both:
Office of the Governor, Attention: Governor Doug Ducey
1700 West Washington Street
Phoenix, AZ 85007
Or via email at: [email protected]
Office of the Arizona Attorney General
Attention: Mark Brnovich
2005 N. Central Ave
Phoenix, AZ 85004
As we walk these last steps together, as Vicki's Voice, we hope you know how much we appreciate the undying love and support that our family and community has given in the days and years since September 17, 1984. As this chapter writes itself and a new one begins, we will all share part of her in our hearts forever. Love Never Forgets.