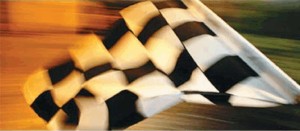 I can't believe its been more than a year since I've written a blog in the "Racing Corner", definitely time to update this section!
The story has changed a bit since my last blog…
Scott started another season with Giles Thornton Racing, with plans to run a full season of NASCAR K&N West Series & selected late model shows. The team was off to a great start, and was sitting 4th in points the end of May.
A series of events leading up to a large disagreement with the owners of the team after the Kern County Race in May, left us with heavy hearts and big decisions to make. Scott had built Giles Jr. his first late model stock car, he was like our adopted son we were watching grow behind the wheel! Scott worked hard and honestly for the GTR Team for more than two years. The Tuesday after the Kern race, Scott met with Giles Sr. & Giles Jr. and what was said in the final moments of the conversation lead Scott to make the difficult decision to leave the team. He left on a hand shake, and with an understanding that all the cards were on the table.
Scott & I have remained quiet about his move and I will say very honestly that his decision to leave does not change our love, our support or our encouragement to Giles Jr. in his racing endeavors. We will always be cheering him on and wish him the best in his years to come!!!!
And we were done racing… well, sort of…
We took the days that followed to sit back, reflect and try to figure out what was next. We were probably just as shell shocked about leaving the team Scott helped build as they were that he left. The coming weekend was the G.E.T. Rich 212 at Montana Raceway Park here in Kalispell, which is also owned by the Thornton Family. The G.E.T. Rich race is actually a tribute to Giles Jr's late grandma, Gwen, a woman I had the privilege to know and think it is a great honor that they started this race in her memory. We were informed the friday before the race that the Thornton Family had "banned" Scott from their facility (along with two other members of the team, Travis & Roy, who left after the Kern County Race)… for those of you who know Scott are probably shaking your head in some amusement with us because it is actually quite funny! Scott… banned from a race track??? Seriously???
The G.E.T. 212 ended with a win by Trevor Emond, our friend from Canada, 'eh! Scott had helped Trevor two winters before with one of his race cars and we have grown close with his family in the time since, so to say we were just a little excited to see Trevor win the big race is probably a bit of an understatement.
The phone started ringing with racers calling for help and advice on their cars. Cars started showing up in our shop and things weren't slowing down.
The outpour of support we are receiving from racers, near and far, their family and fans has been overwhelming! At the end of the day, people who truly know us have laughed off the stupid rumors, and we began to understand who our true friends are and those who will talk about you behind your back only because they are threatened by you. Fear makes people say and do really dumb things! The "ban" from Montana Raceway Park won't stop our support to the racing community that has continued to stand with us through all of this.
I would be lying if I didn't say that Scott & I have talked about never looking at another race car again. The last two years has been full of its ups and downs, and when he left the Thornton Team it seemed as if our passion for a sport we both grew up in and loved was gone.
Scott, along with Travis Sharpe, Owner of Racing Dynamiks, have been working their tails off to keep up with whats being thrown at them. They have traveled and worked with a few different teams over the last two months. It, too, has had its share of racing ups and downs, anyone involved at any level of this sport knows you have to take the good with the bad, but learning from the struggles just as much as you do when you win is when you are truly successful!
The weekend of August 1st, we traveled to the Idaho 200 at Stateline Speedway in Post Falls, Idaho with Clint Habart & Trevor Emond, both teams from Canada. The weekend was full of its ups and downs, it was our first time going to a race with the Team Habart and Scott and Travis worked hard with his team to put a really good car underneath him. Although a wreck ended his day in the first 100 laps, I feel that they all learned a lot through the weekend and as disappointing as the finish was, there is still a lot of success in what happened to get them there.
Trevor brought home the WIN, the second big one of the this race season for Team Emond!!! We couldn't be more proud of Trevor and his team, they have worked hard together to get him to Winners Circle!
A "dnf" (did not finish) with Team Habart and a win with Team Emond may be the two  most important details to some at the end of the weekend, but there's more to the story for us. It was an AWESOME four days!! We spent time with old friends, while making new ones. We laughed… A LOT! Maybe had a few to many "snacks", and everyone involved with the two teams worked really hard and our passion for a sport we have always loved was rekindled. As I said, people have no idea how much their support to us has helped as we have traveled this crazy roller coaster the last few months, and we are truly blessed by it!
Racing will always be a part of who we are and in our lives! And, what exactly we are going to do moving forward is still a bit "fuzzy" but with each day it is becoming more and more clear, and that is really exciting! We are grateful for our family and friends who continue to encourage and love us as we cruise along here!
Today, Scott & Travis are working on race cars and continuing down this path as we still figure things out… And this crazy racing life continues…
"Live in such a way that if anyone should speak badly of you, no one would believe it." ~Unknown