It's hard to believe that time has gone by so quickly… 30 years is a long time, but this day is still as vivid in my mind as yesterday. My heart still aches the same it did that day… that pain will never go away.
I wrote the following a couple years ago and felt the need to re-share it again today. Thank you for those who continue to follow our case and support us as we fight for justice for my sissy.
Reflecting back on April 12, 1985
Today marks a significant anniversary in my life. It is a day that is forever etched in my mind, a day to reflect and a day to be thankful for.
On September 17, 1984, my 8 year old sister, Vicki Lynne Hoskinson, disappeared from our neighborhood. She had gone on her bike to mail a birthday card to our Aunt Lori for our mom. When she didn't come home, I road my bike to find her. At that time, being 11, there was no doubt in my mind that she had stopped off at a neighbors or was playing with kids from the neighborhood and had lost track of time. We lived in a community and time when you left the house, played outside & people watched out for each other. Kids didn't just disappear, and if they did it happened on T.V. and not on your street, let alone to your sister.
Vicki had been gone 6 months, 26 days…. or 207 days total. 
April 12, 1985 was a friday, and I was sitting in Mr. Abrams 6th grade core class. When the door opened and one of the ladies from the office walked in, I knew she was there for me.  Mr. Abrams paused, looking down and then up at me. He squeaked out the the words that I needed to gather my things and go to the office.
I sat in the yellow polyester cushioned chair against the windows that looked down the sidewalk and out into the parking lot. I was 11, and trying to understand the world that I had been thrusted into so many months before. There, in the office of the junior high school, everyone was quiet, and working just as hard at keeping it together as they were trying to act like they were working.
I can not tell you how long I sat in that chair in the window, but I knew when I looked over my left shoulder and saw my parents walking down the sidewalk it's as if the world stopped.
They had found my sister….
Today, 28 years, 6 months and 26 days later, I can close my eyes and remember that day. The warmth of the Arizona sun through the window in the office, the look first on Mr. Abrams face, then on that of my parents, and the feeling of despair by those who surrounded me.
There are no words to express how incredibly grateful I am for the man who went looking for his dog that day and stumbled upon her remains, for at least we could have closure and lay her to rest.
If I had a penny for every time I thanked him, and those who gave so unconditionally those months we searched for her I would have enough money to buy the world.
Today, I miss Vicki just the same as I have in the 28 1/2 years it has been since she was taken from us. And I appreciate how incredibly blessed I have been in my journey between here and there…
**Our family has set up a Vicki Lynne Memorial Scholarship Fund at Flowing Wells High School where I graduated, and Vicki would have. If you would like to make a donation in her memory, you can do so by sending a check to:
Flowing Wells Unified School District
Attention: Monique Mata
1556 W. Prince Road
Tucson, AZ 85705
Flowing Wells Tax Id # 86-6003684
Please make sure you indicate that the donation is for the
VICKI LYNNE MEMORIAL SCHOLARSHIP
I am also doing a fundraiser, Be-YOU-tiful Lashes for Vicki!!!! 100% of my proceeds will be given in her memory to a graduating senior at Flowing Wells High School in May!! If you haven't tried our famous 3D Fiber Lash Mascara or LOVE all natural skin care & beauty products you will LOVE Younique!!! Click the link to shop!!!
www.youniqueproducts.com/SBrandt/party/1716475/view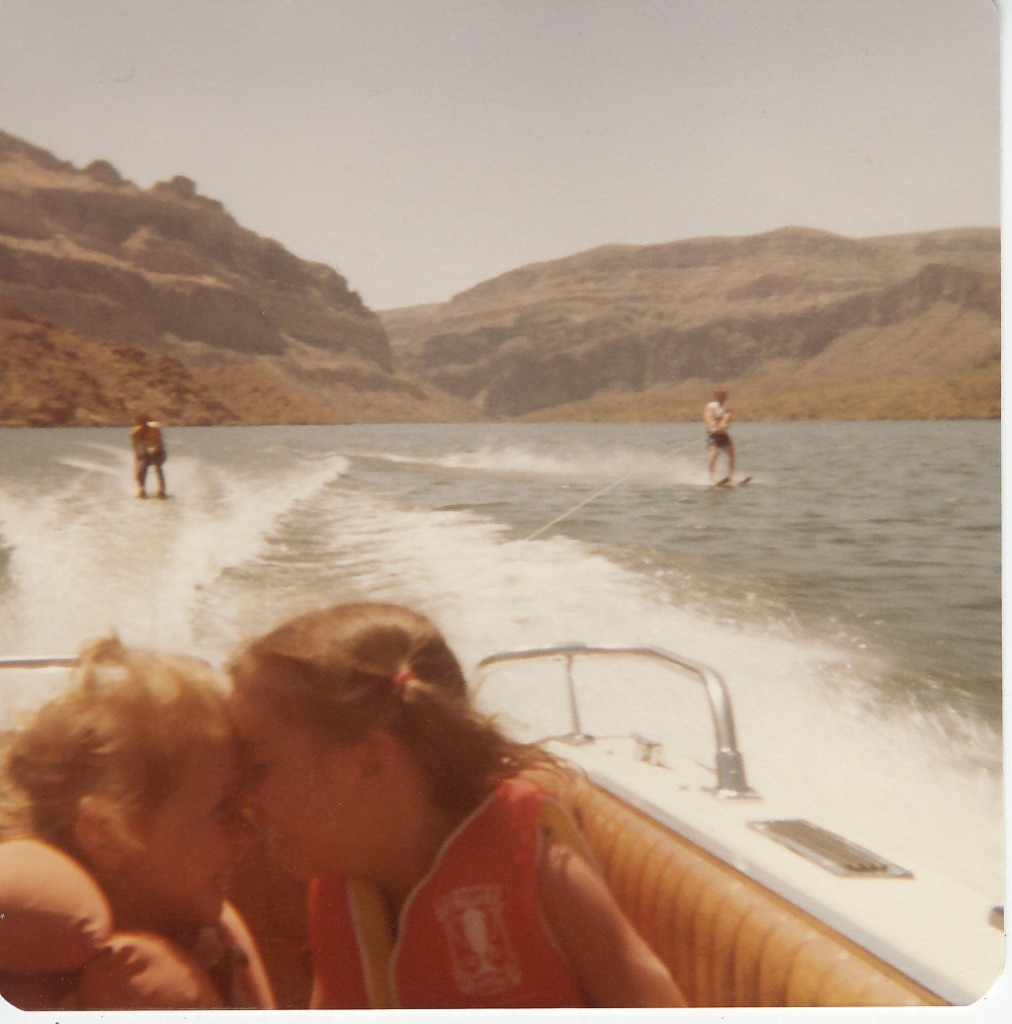 Apache Lake, AZ, Vicki & I